The sea, once it casts its spell, holds one in its net of wonder forever.
– Jacques Cousteau
Sunken Spectre is a deep-sea adventure game that takes place in and around the Mediterranean Sea in the 1970s.
Players take on the role of Jac Moore, captain of a small deep-sea recovery vessel. After turning her back on a life of crime, Jac purchased an old scuttled boat called The Spectre which she repaired to make seaworthy again.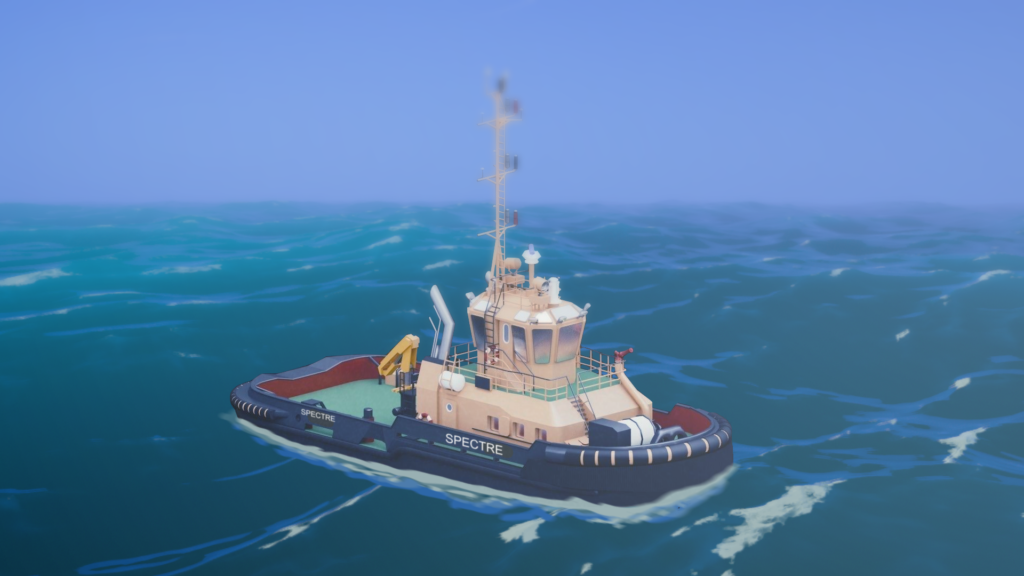 Jac gathered a rag-tag crew, they formed their own diving operation and now dive for clients all over the globe. For the right price, the crew of the Spectre will retrieve whatever you need from the bottom of the ocean (regardless of the legalities involved…)
No job is too far, too deep, or too dangerous.
The game is early in development and will be launching on PC, XBox, Playstation, and Switch in the future!